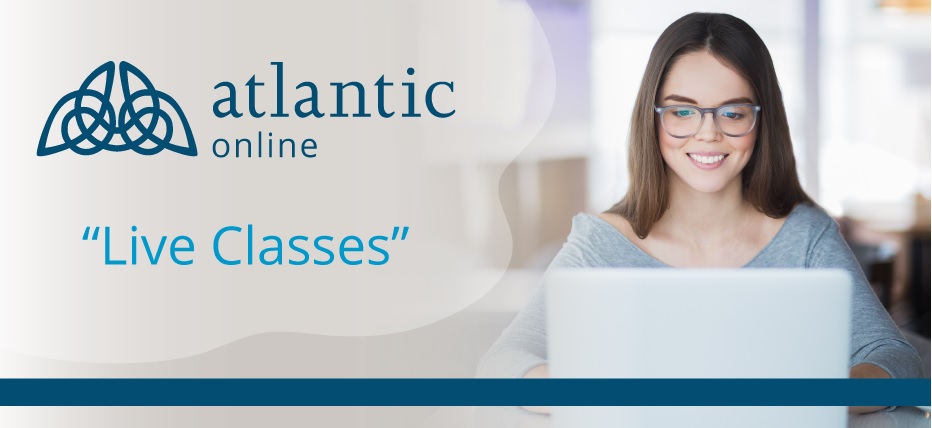 Virtual Classroom, Guided Learning, Dynamic Content, Collaborative Learning Space, Assessment and Certification. Find out more                                       
After 27 years of teaching students in our language centres, Atlantic Language is expanding its scope to meet the demand of current students, former students and new students who would like to connect with our popular teaching team.
Now that we are confined to home communication has never been more important! This is an opportunity to support our teachers and keep the conversations going. Our Online Platform will offer students from all over the world access to our teaching expertise.
Features of Atlantic Online:
Virtual Classroom Live interactive classes every day with our high-quality teachers
Guided Learning Virtual Learning Environment with live teacher support
Dynamic Content Daily updated content from premium English Language Learning publishers
Collaborative Learning Space Study with fellow learners, at the same level, from around the world